The Global Seminar "Documentary Filmmaking in Kenya: The Art of Science Storytelling," is co-sponsored by the Princeton Institute for International and Regional Studies, the Princeton Atelier and the Program in Visual Arts of the Lewis Center for the Arts, and by the Princeton Environmental Institute.
For six weeks this summer, fifteen students from Princeton University in New Jersey and five students from various Kenyan universities worked together with the filmmakers Su Friedrich and Katie Carpenter and their teaching assistant, Karim Kara, to produce short documentaries about issues related to wildlife conservation in East Africa. Their base was the Mpala Research Center in Laikipia and the research scientists at Mpala were their primary sources. They worked in teams of four, sharing all the tasks of directing, writing, shooting, sound recording and editing.
On Saturday 11AM FORD HALL at the Storymoja Hay Festival the filmmakers will showcase their Première Film Screenings of the The Matriarch, Curse of the Gazelle King, Nature's Nurturers, Re-alignments: A Zebra's Story, The Lost Boys of Laikipia. Followed by a Q&A with the filmmakers; Muhinza Bushoki, Kevin Midigo, Loise Njagi, Maryanne Wangui Njuguna, Victor Oloo and teaching assistant Karim Kara.
Presented by Princeton Institute for International and Regional Studies, the Princeton Atelier &the Program in Visual Arts of the Lewis Center for the Arts, & by the Princeton Environmental Institute.
—————————————————————————————————————————
THE MATRIARCH
6:25
"The Matriarch" follows the life of Jada, an elephant and the matriarch of her family who has survived a brutal poaching attack. Jada's story is interwoven with a riveting science story about the research being done at Mpala which allow us to see just how important elephants are for the environment and what is at risk if they no longer exist in the wild.
Sarah Jeong
Loise Njagi
Brady Valashinas
Réka Zempléni
—————————————————————————————————————————
CURSE OF THE GAZELLE KING
(2013, 7:59)
"Curse of the Gazelle King" investigates the elusive lives of Grant's Gazelles through one man's story about a young gazelle named Lenana. Starring John Njuguna.
Lily Dattilo
Cameron Johanning
Maryanne Wangui Njuguna
Spencer Rodriguez
—————————————————————————————————————————
NATURE'S NURTURERS
(2013, 7:18)
"Nature's Nurturers" reveals the work of the Northern Kenya Conservation Clubs, focusing on the primary and secondary schools of Laikipia. The film explores the ways in which the clubs are using experiential learning to educate students about local conservation issues, and how the students then share what they've learned with their families and villages as well. The result: improved community-based conservation of wildlife and habitats throughout the region.
Raghav Gandotra
Dayna Li
Charlotte Maher Levy
Kevin Midigo
—————————————————————————————————————————
REALIGNMENTS: A ZEBRA STORY
(2013, 6:40)
"Realignments: A Zebra Story" examines the differences in appearance and behavior of the two zebra species in Kenya, providing insight into the endangerment of the Grevy's zebras and their uncertain future.
Lydia Corbett
Victor Oloo
Amber Stewart
Mason Williams
—————————————————————————————————————————
THE LOST BOYS OF LAIKIPIA
(2013, 5:48)
In Central Kenya, Professor Rosie Woodroffe runs the Samburu-Laikipia Wild Dog Project in hopes of gaining a better understanding of the African Wild Dog, an endangered species that disappeared from the region the region in the 1980s but has since returned. What will it take to protect the wild dogs and help them thrive once more?
Muhinza Bushoki
Kelsey Dennison
Nick Ellis
Kemy Lin
—————————————————————————————————————————
Muhinza Bushoki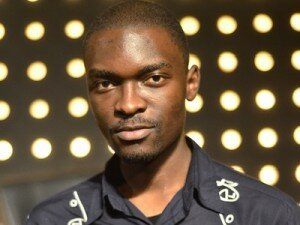 Raised in an artistic environment, Muhinza Bushoki was greatly encouraged by his parents and siblings to explore his passion for media and visual arts. Now a communications major at Daystar University, Bushoki is working towards his goal of becoming a professional broadcaster, slowly but steadily making his mark on the local scene. In 2010, he joined 97.1FM in Nairobi where he worked as a presenter and producer for two years. So far, he has worked on several audio-visual projects, most notably a documentary sponsored by the Conrad N. Hilton Foundation about the work of catholic sisters in East-Africa.
Kevin Midigo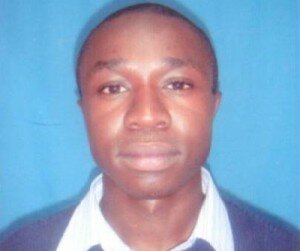 23 year old Kevin Midigo was born and is living in Kenya's capital. Midigo is a journalist by profession, having undertaken Media and Communication Studies at Multimedia University College. He mainly covers human interest features in the fields of education, health, nature and business/economics. Midigo is currently a freelance journalist in Nairobi whose beat in nature conservation continues to grow with each passing day.








Loise Njagi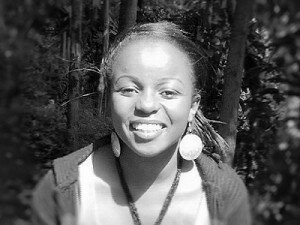 Loise Njagi is an emerging documentary filmmaker and a wildlife conservation activist based in Nairobi. She is a Communications student at St. Paul's University, and works as a media and educational outreach communication officer at Wildlife Direct, a prominent Kenyan conservation NGO. Njagi has brought her video skills to her work on Wildlife Direct's YouTube page as well as in the training of young bloggers like Richard Turere, the "lion light boy" who recently presented at TED, and other emerging community conservation communicators. She filmed the recent launch of Wildlife Direct's "Hands Off Our Elephants" campaign, a large multi-national, inter-agency gathering of several hundred officials and celebrities in Nairobi.
Maryanne Wangui Njuguna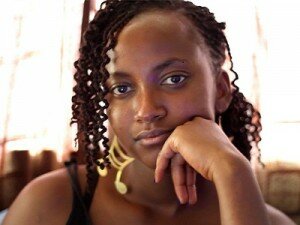 Maryanne Wangui Njuguna is a student at the Catholic University of Eastern Africa. She is also a film director at Ujamaa Africa NGO for Roughways Films with over 2 years' experience in cinematography and film producing In addition, she has worked with Chromatic Pictures Africa on several projects.









Victor Oloo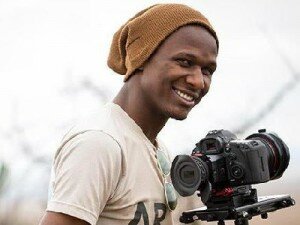 Victor Oloo is a budding cinematographer and co-Founder of Chromatic Pictures Africa Limited who is studying Broadcast Journalism at United States International University Africa and has also been trained in Cinematography in June of 2012 by One Fine Day Films. Oloo has over three years' experience in Film and TV production, having started out as a camera assistant for various school projects before graduating to Director of Photography at Ujamaa Africa, an NGO working on empowering women against sexual violence in Kenyan slums. Oloo has also shot four commercials–one for Safaricom's Online Customer Care Services—as well as four short films, four documentaries and a pilot episode of the TV series "Keeping It Together."
Karim Kara is Kenyan born and bred, a self-taught filmmaker and photographer with a passion for nature and conservation. In 2009, Kara founded and is the director of Megapixels Productions. Kara has worked in an array of projects and almost every aspect of commercial work and documentary film production, all in the interests of eventually making his own wildlife films. In addition, Kara was the teaching assistant for the Princeton film course held at the Mpala Research Center in summer 2013.