Muthoni Garland _ Festival Founder

Muthoni Garland is a Founding Member of Storymoja Publishing, The Storymoja Hay Festival, Storyhippo Creative Arts Programme (S-CAP) and of The Start-a-Library Programme. She is a social activist advocating reading for pleasure, and is involved in the Reading Revolution campaign promoting reading amongst children. Muthoni has been published in literary journals including Kwani, Farafina and Chimurenga and in several anthologies in the USA and UK. Writing as Muthoni Muchemi, she has published over a dozen books for children including 'Kamau's Finish /The Amazing Race', which is taught as world literature in schools in the USA and UK. Her science-fiction book, 'Attack of the Shidas" was commissioned by the Kenya Human Rights Commission to stimulate discussion about tribalism in schools. Muthoni's books are available on Amazon and on Worldreader. Muthoni is also a storyteller and has appeared on stage in Kenya, Italy
Paula Kahumbu - Festival Director 2013
Aleya Kassam - Festival producer
Zosi Kadzitu - Media Liaison
Dawn Makena - Corporate Relations
EL Poet - Producer/Marketer Stir Up #OccupyNairobi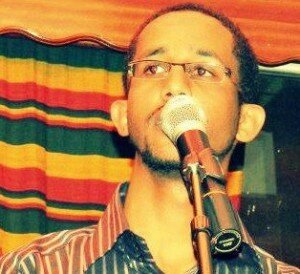 EL Poet is the Producer and Marketing Co-ordinator of Stir-Up #Occupy Nairobi & The Imagine the World Concert at the Storymoja Hay festival 2013. He is a spoken word artist born and living in Kenya but of Somali origin. He says: "Poetry is more than an art form to me. It is the only way and channel that I use to communicate. It coats up and brings everything I do to life. My mother always told me that Somalia prides itself as "The Nation of Poets" and that many within my lineage and ancestry were great poets. The likes of "Haadrawi" have been a constant inspiration towards my writing."

Anne Eboso - Start-a-Library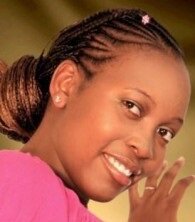 Anne Eboso heads the Start a Library team. Apart from her passionate commitment to rousing the public to donate books for schools, Anne is deeply involved in reading initiatives in her rural home area – Rusinga Island. Start-a-Library will be running Guinness World Record Reading Warm Ups on Friday & Saturday. in addition, 50% of income from the Premium Events at the Storymoja Hay festival will be going to the Start-a-Library Projects. To contribute to the Start-a-Library Fund and/or to become a reading ambassador during and after the festival see www.startalibrary.org or contact Anne via the mediums below.



Juliet Maruru - Social Media & Online Publicist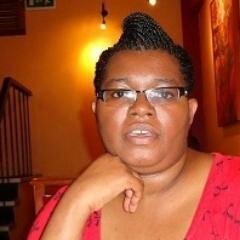 Juliet Maruru is the Social Media and Online Publicity Coordinator for the Storymoja Hay Festival. Juliet Maruru is also coordinator of the Storymoja Ideagasms and has been working with the team supporting the Storymoja Hay Festival Writing Fellows.She is a writer, editor, blogger and often deposits residues of her thoughts on a blog she called
Sheblossoms



Vaishnavi Rammohan - Drumbeats Romance Launch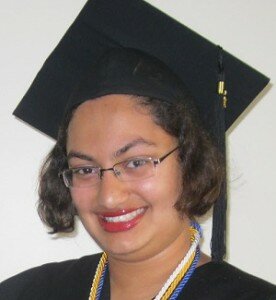 Vaishnavi Ram Mohan is the Co-ordinator of the Art of K.I.S.S.I.N.G Session and the Drumbeats Romance Launch at the Storymoja Hay Festival. Vaishnavi has been writing from the age of six and is now the publisher of two children's books - "Tales from Africa' and 'The Incredible Adventures of Pisho Pencil' - as well as two romance novels - 'Best Laid Plans' and 'Stuck Together'.

Alexander Muge - Festival BookShop
Alexander Muge is the coordinator for the Festival Bookshop. To stock your books as a participating author at the festival please contact
[email protected]